IMACS short camera optics fabrication as of 5/15/02
---

All the short camera spherical elements are now finished polishing
and ready for AR coating. The two aspheric elements, S01 and S08,
currently in fabrication at Tinsley Labs in Richmond, Ca.

---
Aspheric figures as of early April.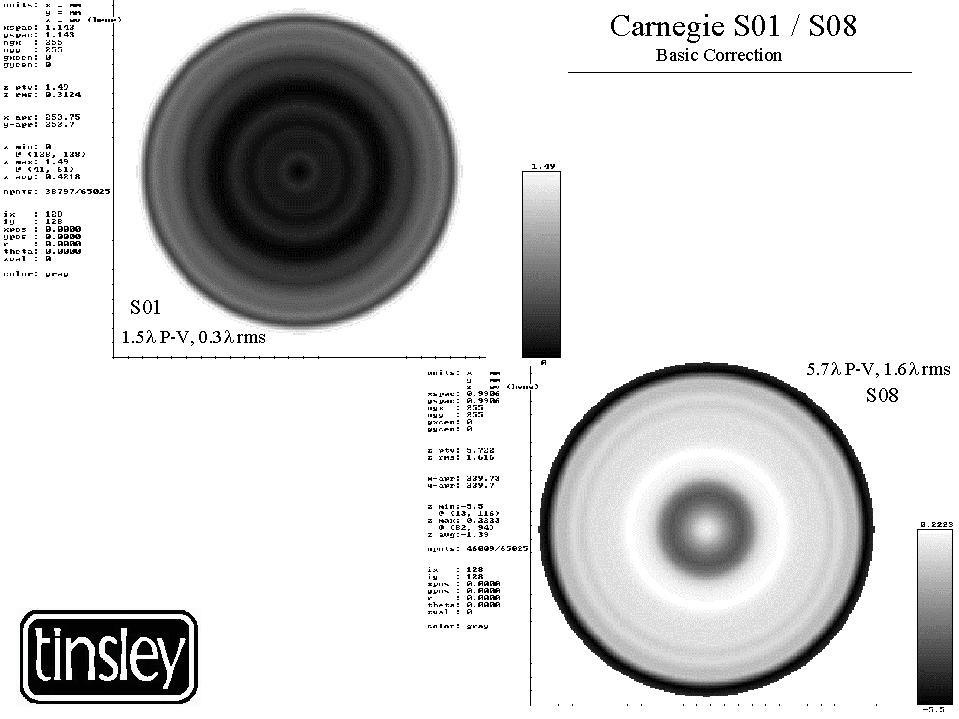 ---
Asphere production at Tinsley - this is the spherical side of S08. 4/12/02.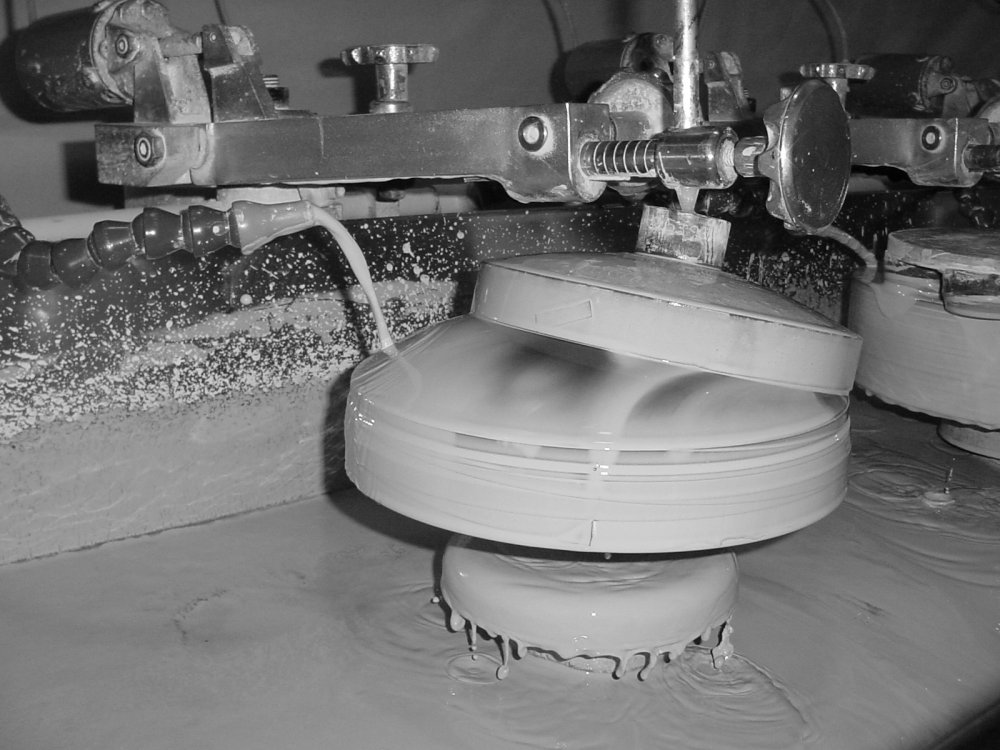 ---
Profilometry of S01 4/12/02.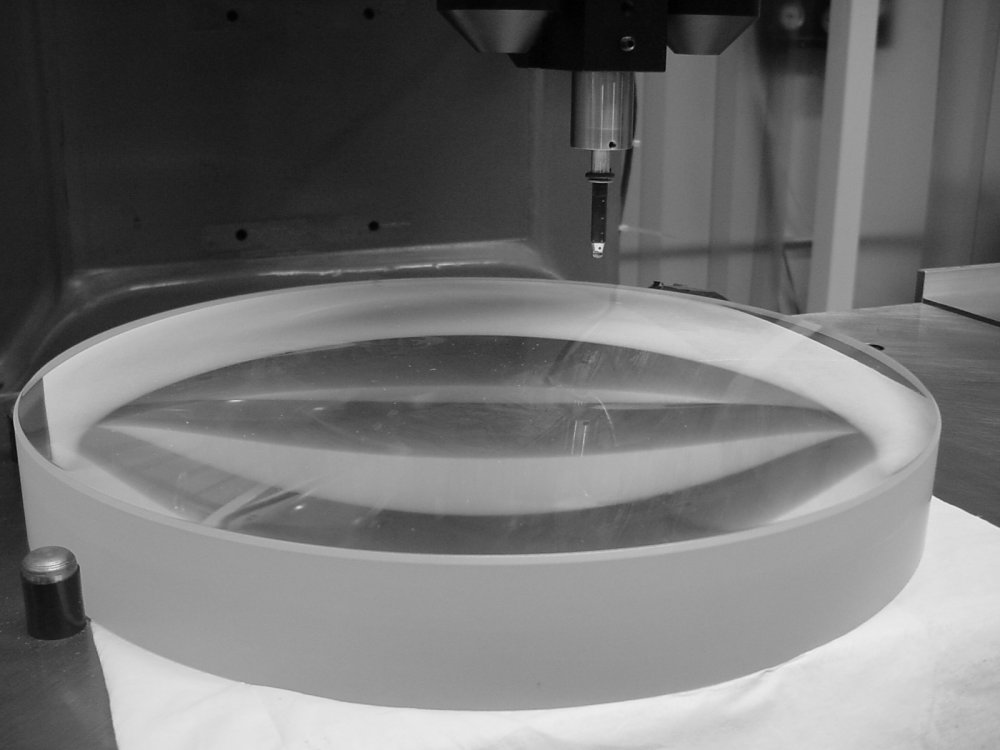 ---
Generation of S01. 4/12/02.